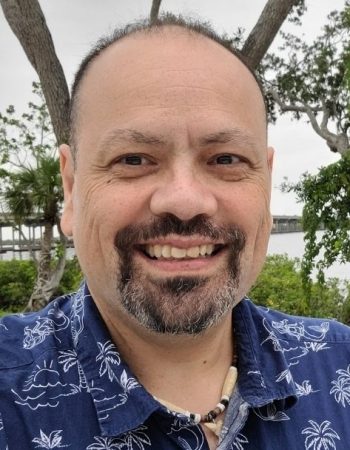 Ray Ocaño was born in Chihuahua, Mexico, came to the USA as an infant, grew up in Arizona and was introduced to The Salvation Army as a young boy. At age 14 he felt God was calling him to ministry, started in the church as a musician, soon became Assistant Children's Choir Director, taught Sunday School, played in the band, and sang in the church choir.
Ray has a degree in Ministry, a Bachelor's degree in Religious Education, a Bachelor's degree in Business Administration and a Master's degree in Business Administration. Ray trained and served as an ordained Salvation Army Officer (pastor) and has served in various music and youth leadership positions in churches in California and Arizona, then migrated into teaching music full-time while continuing to serve in music leadership in churches in Arizona. As well as piano, Ray plays cello, trumpet, French Horn and tuba.
Having taught music in private, religious, and school settings for the last 30 years, Ray moved to Florida in the summer of 2021, and teaches K-12 music at Admiral Farragut Academy in St. Petersburg. He came to Manatee LIFE Church in October 2022 looking for a place to be used by God and to be a part of a community of believers who want to see others transformed by the power of God and serve the community – Truly wanting to be the hands and feet of Christ.